Happy Purim and "Keep Your Smile On"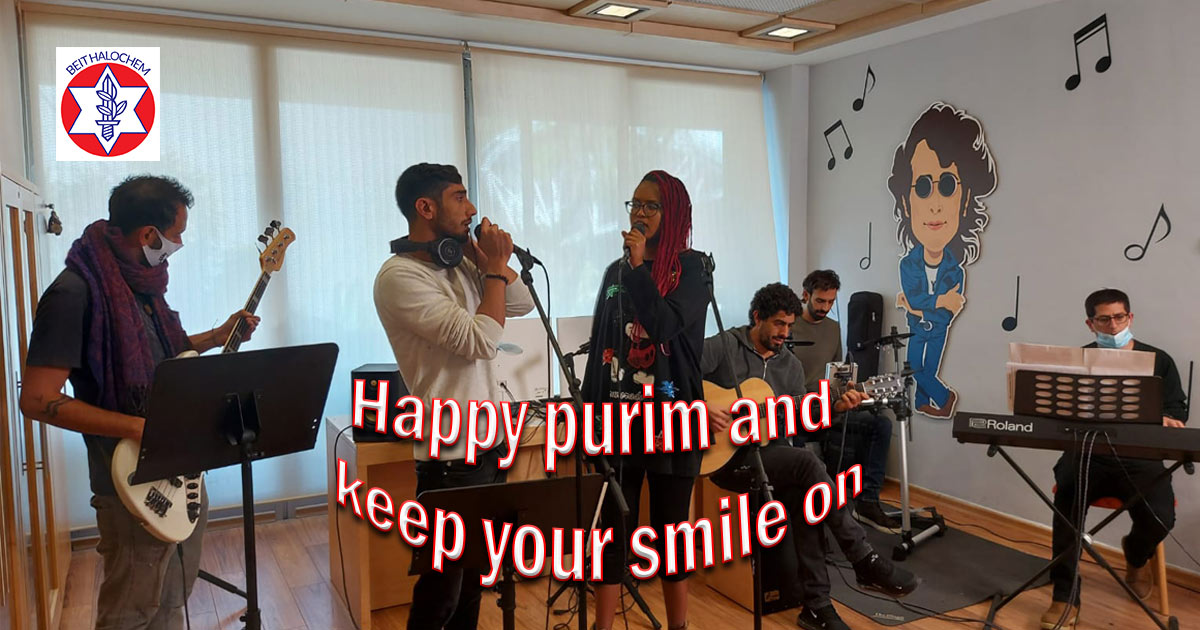 Purim 2021 will be remembered mostly for the Covid-19 pandemic.
Throughout the years we used to wear masks as a part of a costume, in 2021 we wore them to protect our health. Nevertheless, Purim is a time when we celebrate the triumph of mind over matter, this year especially reminding us all that our goal is to keep our Disabled Veterans healthy and their spirits up.
Thank you for your support.
It's thanks to your heart and contribution that our veterans have a second home, a safe place to be together, stay active in body and soul, and keep smiling.
We wish a Happy Purim to you and your community and ask you all
to "Keep Your Smile On"
At every Beit Halochem, in Tel Aviv, Haifa, Jerusalem, Beer Sheva,  and Nahariya,
we did our best to enable those activities we could offer in compliance with the Ministry of Health Covid-19 Regulations,
and in return, the veterans kept training. The joy of seeing them active and smiling is what makes it all so worthwhile.
Join us and take part in the ZDVO activity turning dreams into reality, giving back to those who gave so much.
Happy Purim and "Keep your Smile on"