Silver medal at the Manchester Grand Prix dance competition
---
We are so happy to update you all with the great news
Adam Greenfeld and his partner Ori Shiloh won the silver medal at the Manchester Grand Prix dance competition.
Great things are happening at Beit Halochem. Every room and space you enter you see a world full of wonder, determination, perseverance and belief that anything is possible. That's the secret of this place. I'm happy to share with you this beautiful and gentle dance by my friend Adam Greenfeld and his partner, Ori Shiloh, choreographed by Vladimir Dorohin.
Adam, an IDF veteran and a member of Beit Halochem, has been dancing for many years. I think that is the essence of his happiness. He has participated in many competitions and even when it is physically challenging for him, he finds a way to keep dancing while receiving rehabilitative support: physiotherapy , the Alexander method and swimming regularly at Beit Halochem. This beautiful dance will be shown at the Manchester Grand Prix competition. Best of luck to you Adam!!
"For the very first time, I am delighted to participate in an online international dance competition, – The Manchester Grand Prix – an open, inclusive dance festival." – Adam Greenfeld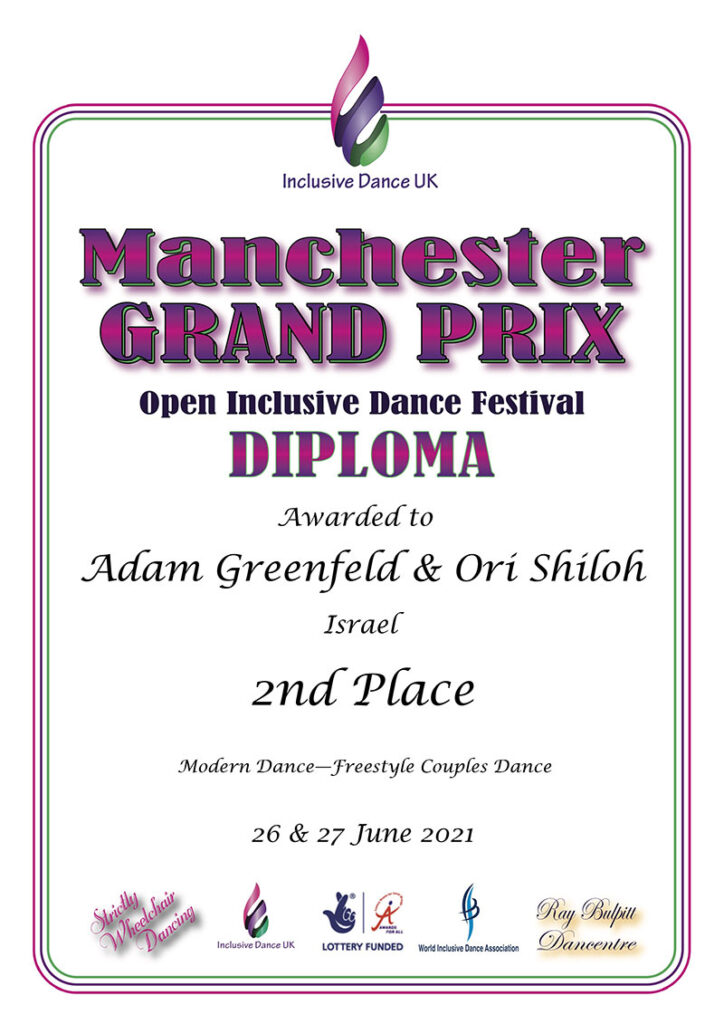 Thanks to our supporters, we will continue to do what we know best, to support our IDF disabled veterans and give them the tools to live an active and meaningful life and to search after their dream. Shabbat Shalom, Tali.